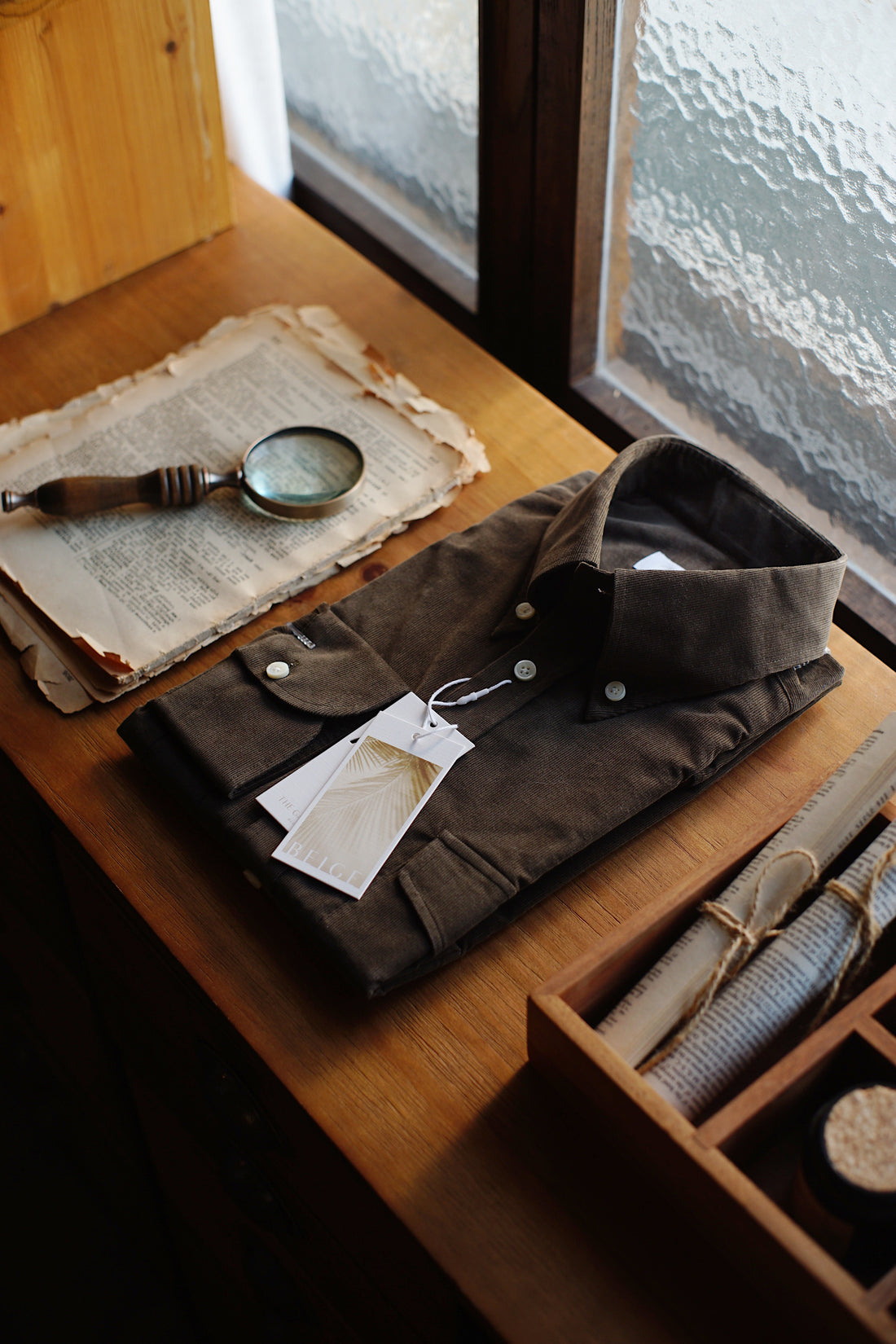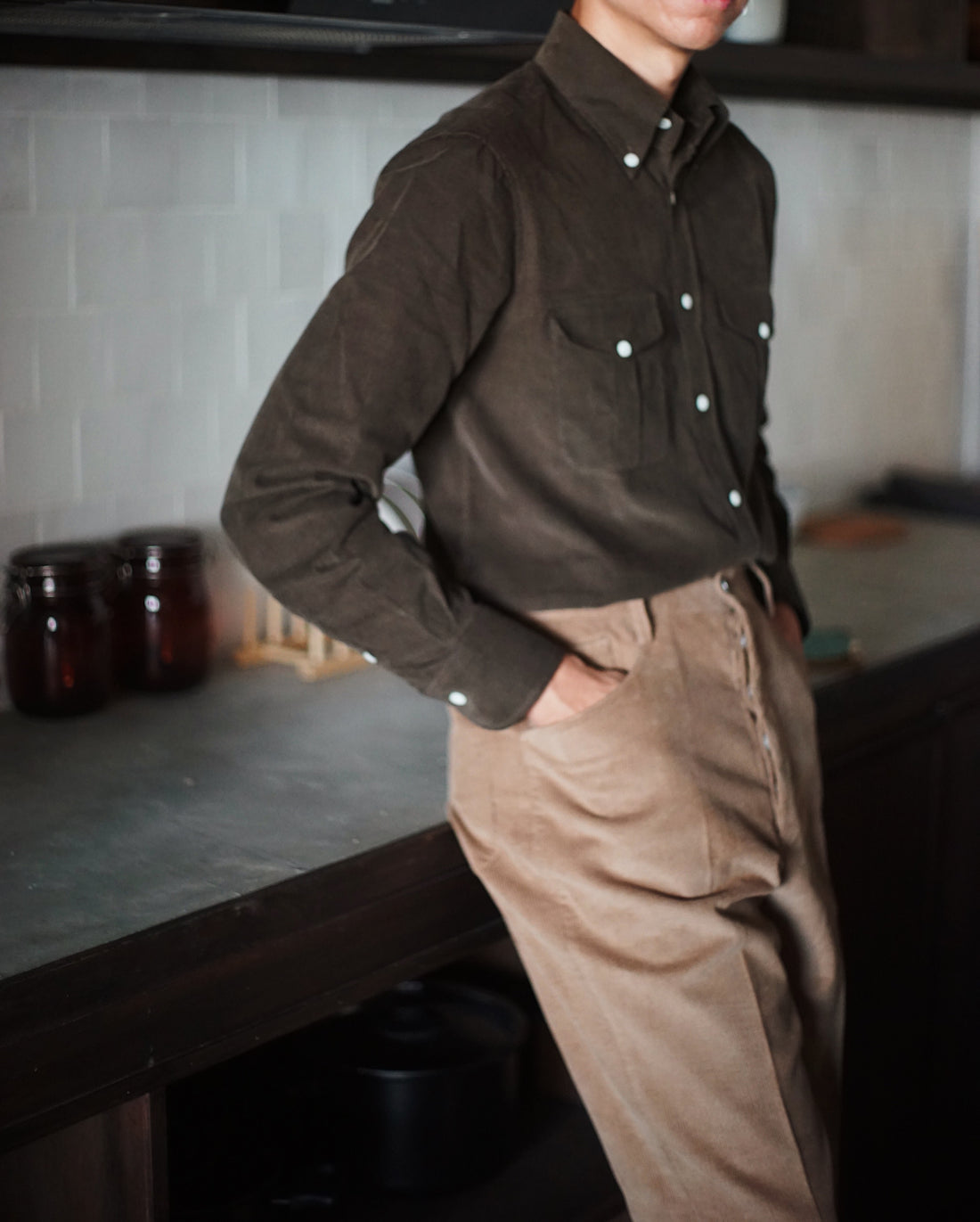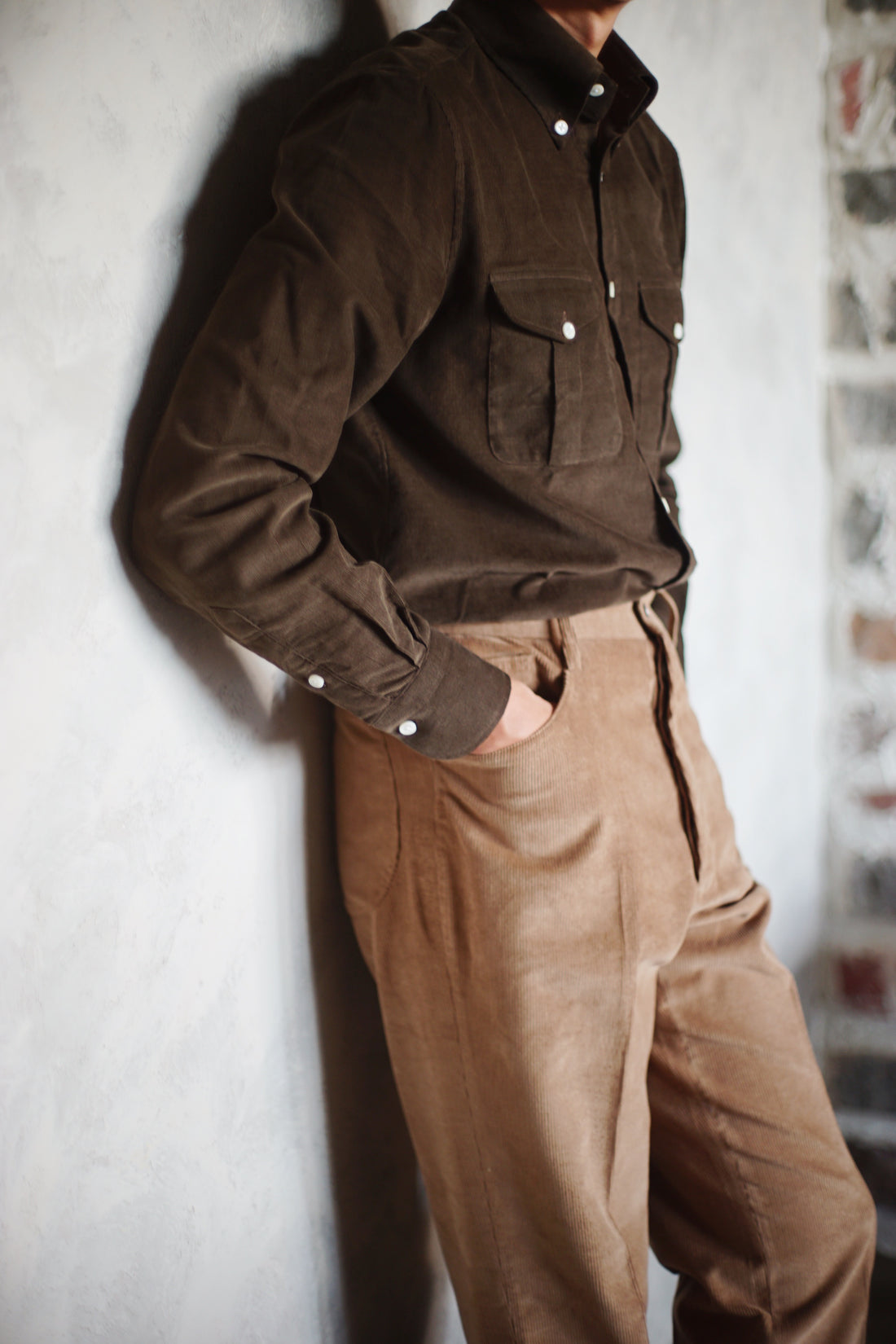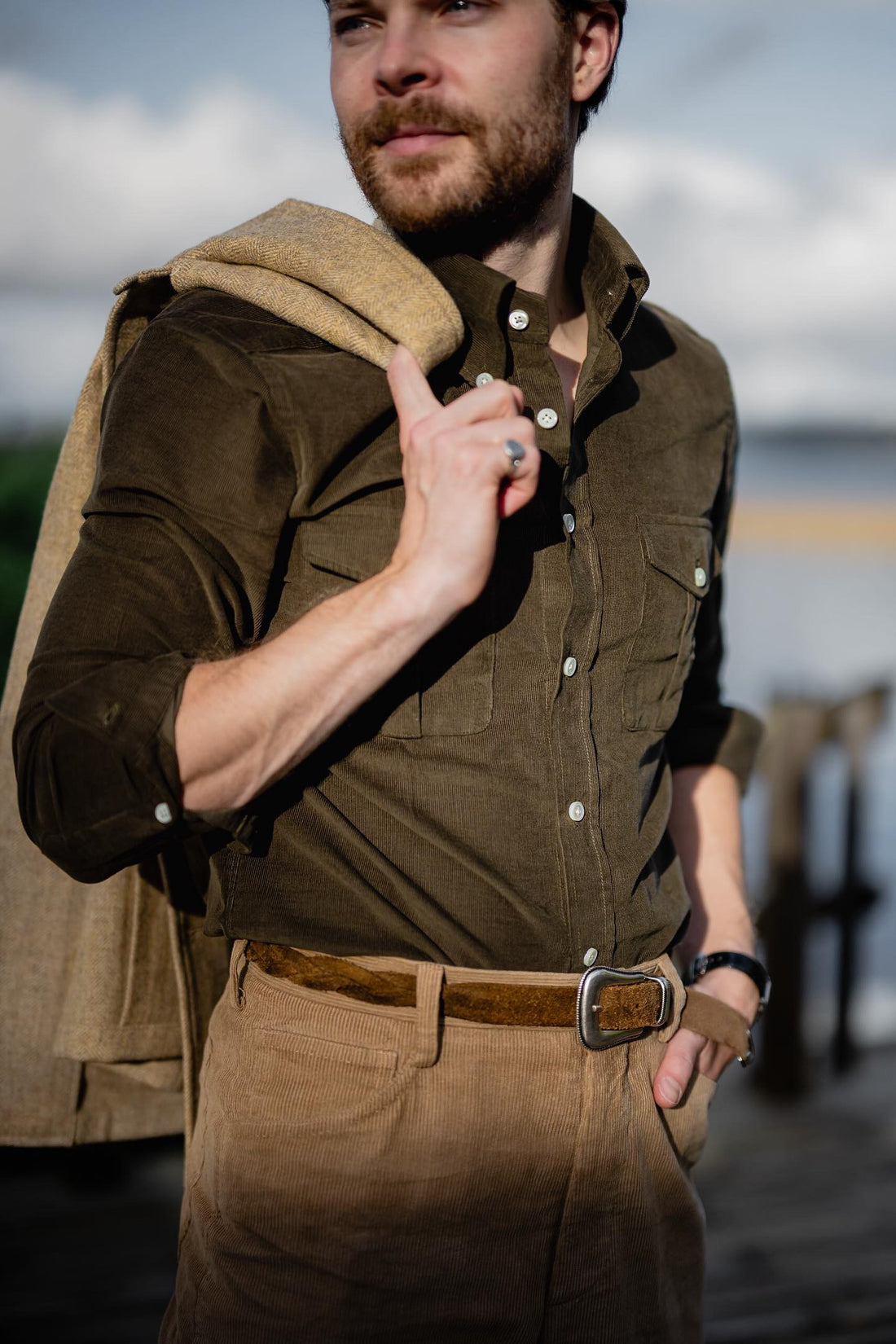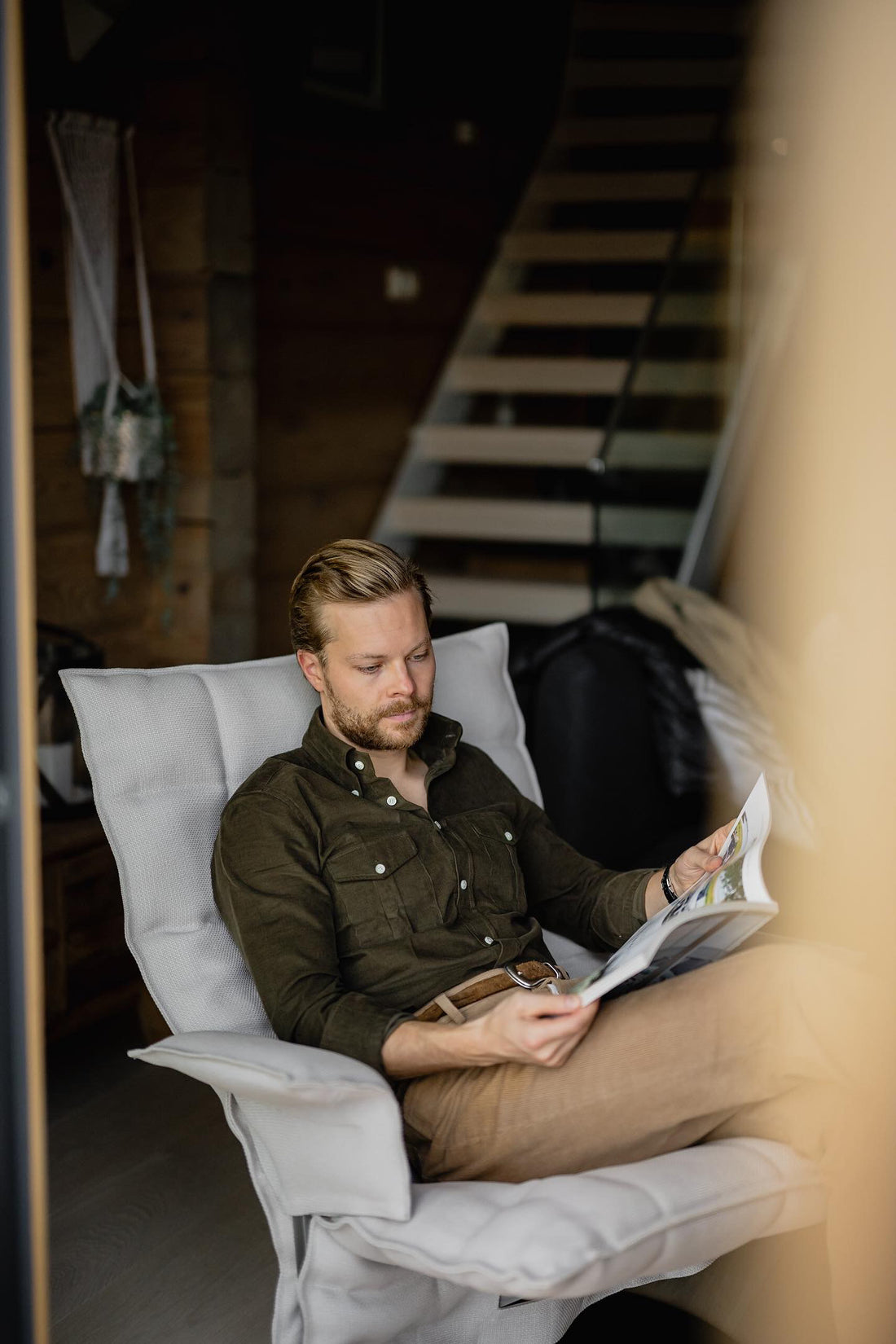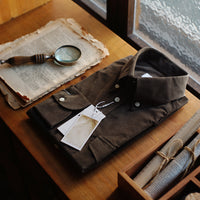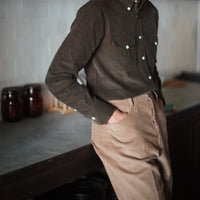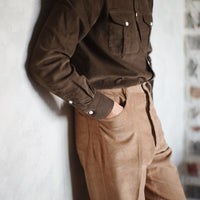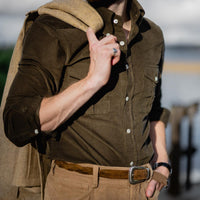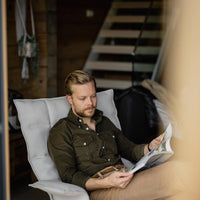 Green Corduroy Worker Shirt
This Green Corduroy Worker Shirt is crafted from a lightweight fabric ideal for the mild Autumn and Winter climates in Asia. It draws inspiration from workshirts, featuring box pleated pockets on both chest sides, a perfect blend of utility and style. A standout feature is the enhanced button-down collar, uniquely designed for a more dimensional roll, adding a sophisticated touch.

• Button Down Collar
• 3mm mother-of-pearl buttons
• Box pleated pockets on both chest sides
• Box placket and box pleat with locker loop
• Single Needle Seam
• Split Yoke
• Box Gusset
• Zampa di gallina Button
• Last Horizontal Buttonhole (can endure more stress from pulling)
• Cold Wash (below 30°C) by Hand or Machine
• Hang Dry Only
2023 A/W⎯ Vol.3
RUSTIC RIVIERA
Draw inspiration from the picturesque landscapes of Provence during autumn.

Incorporate warm colors like omeal, deep greens, and rich browns, and use natural fibers like corduroy to create a collection that reflects the rustic beauty of the region.