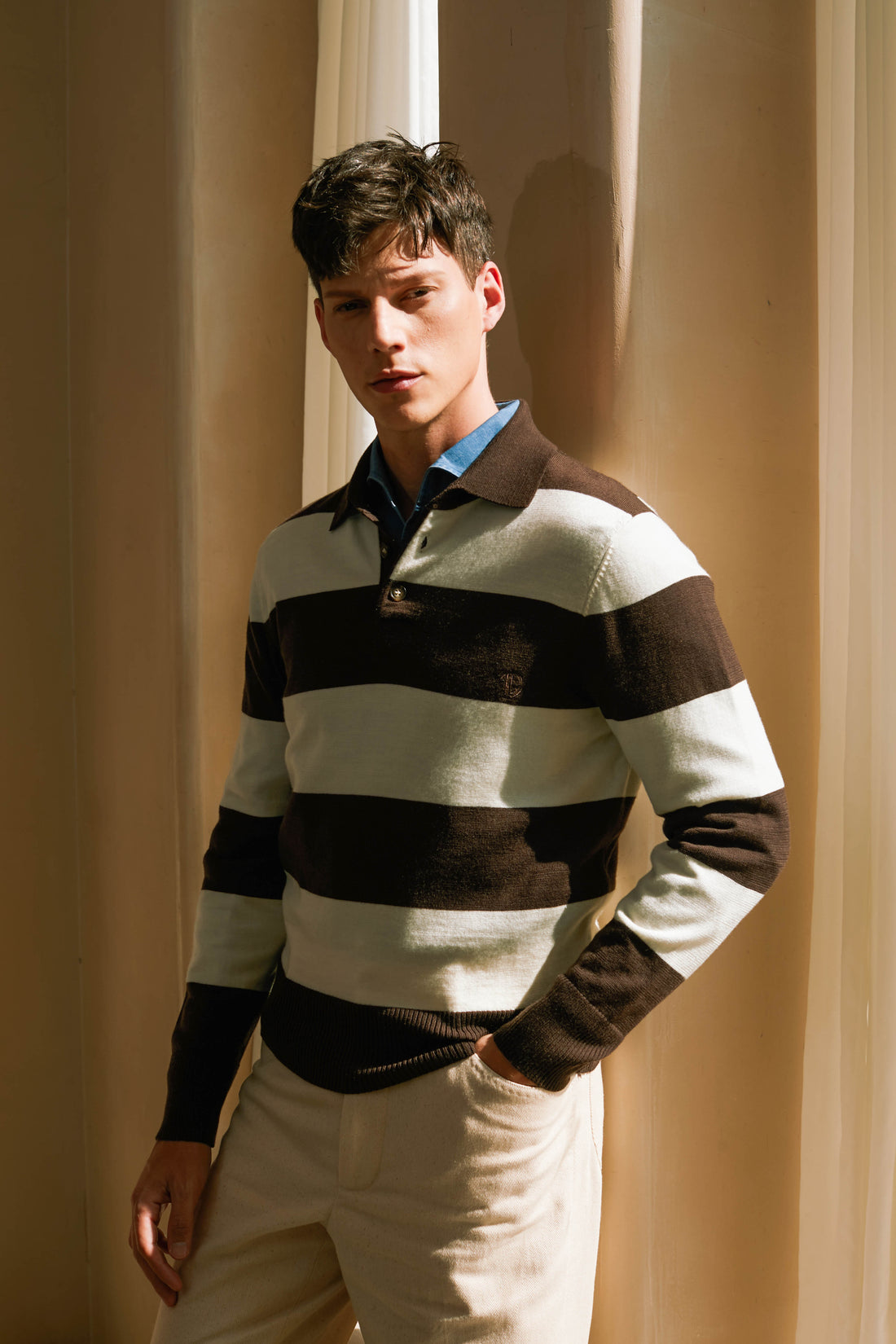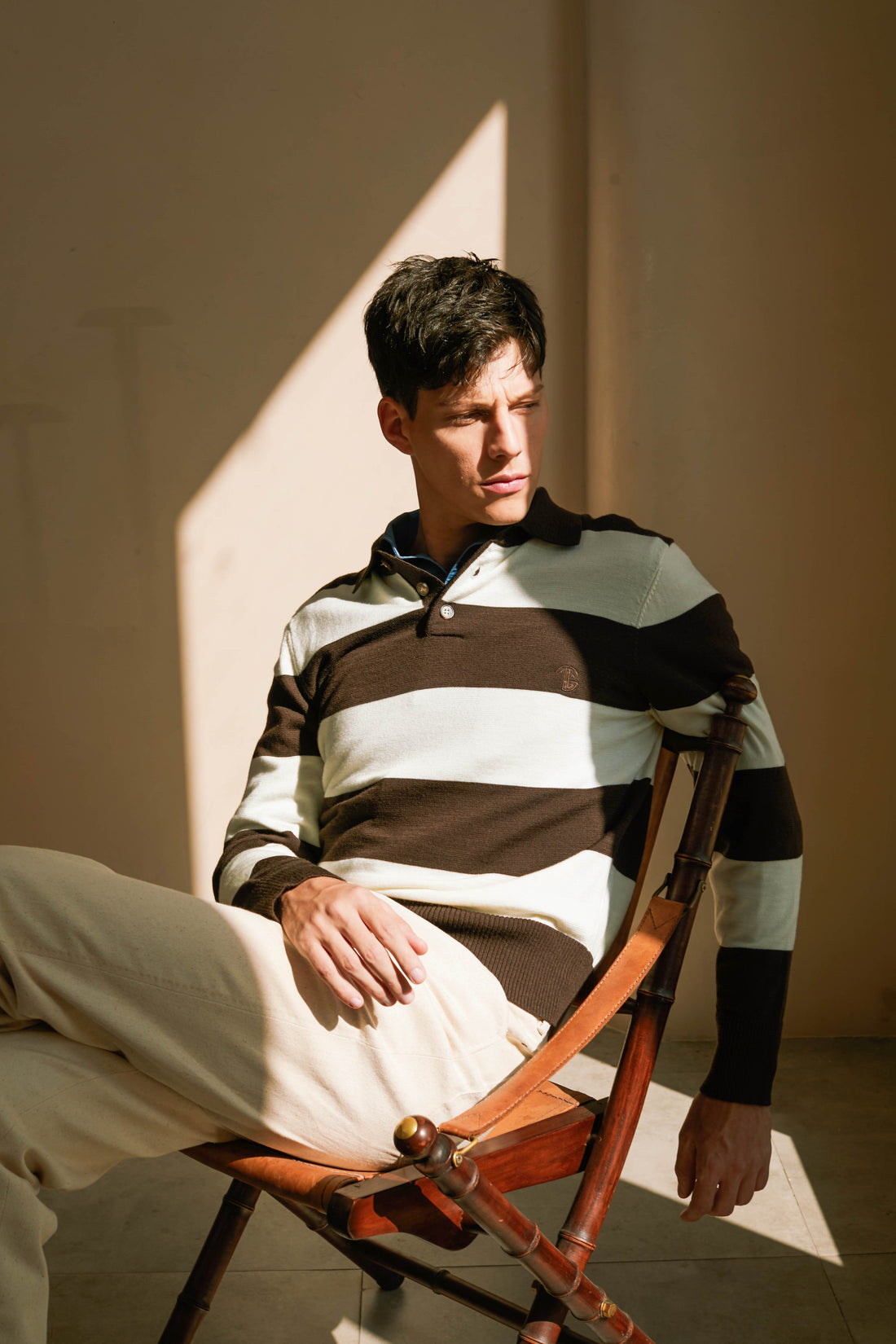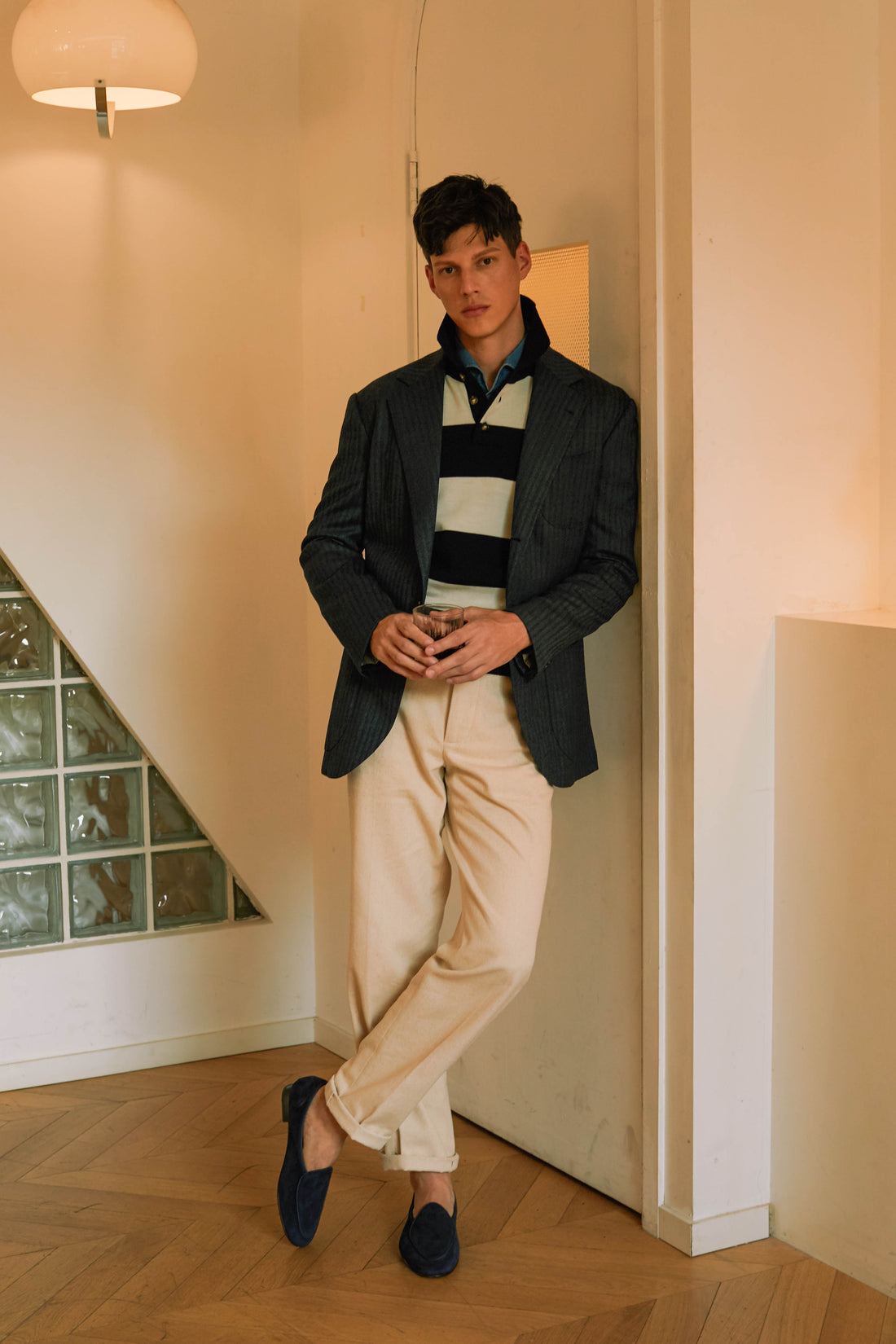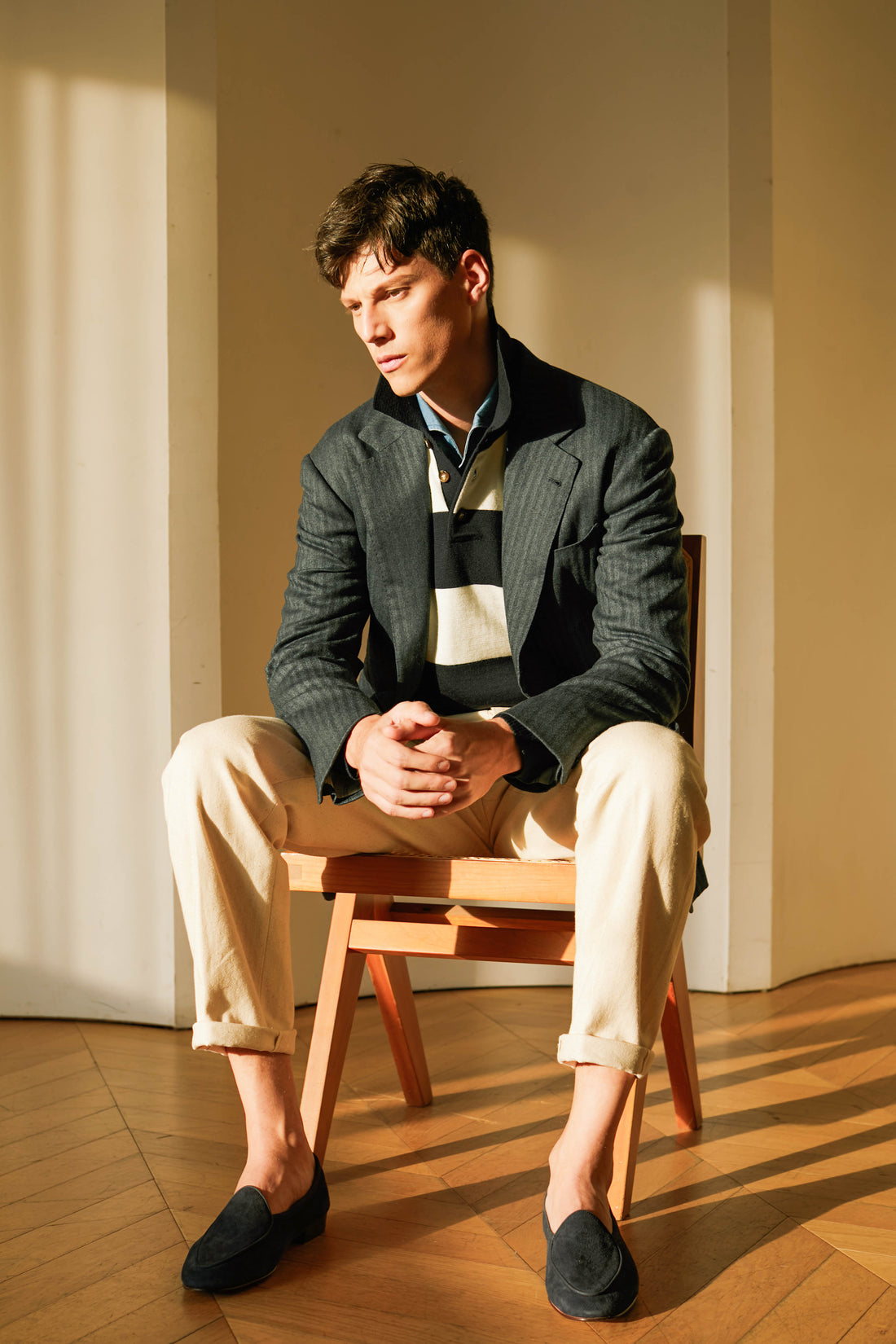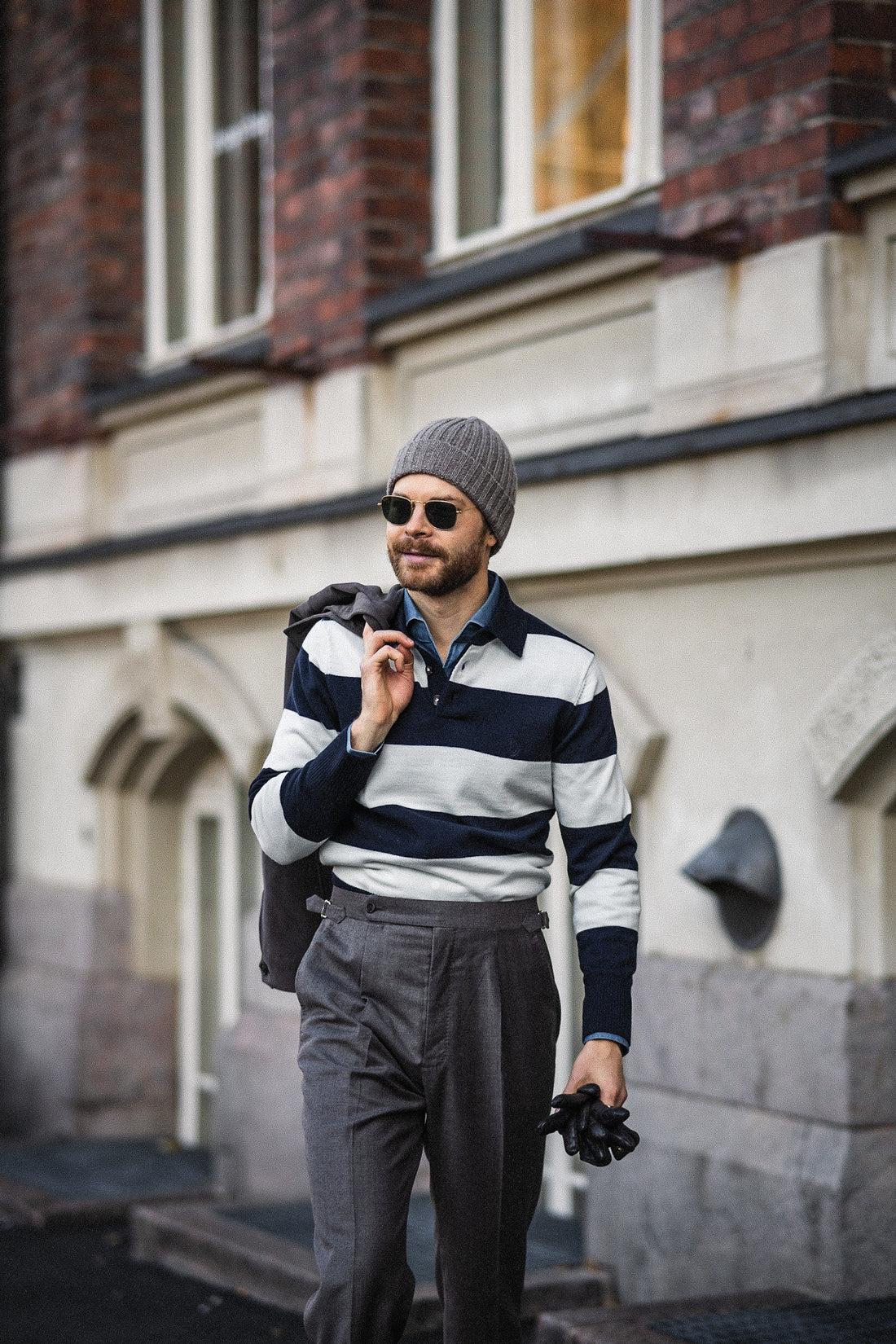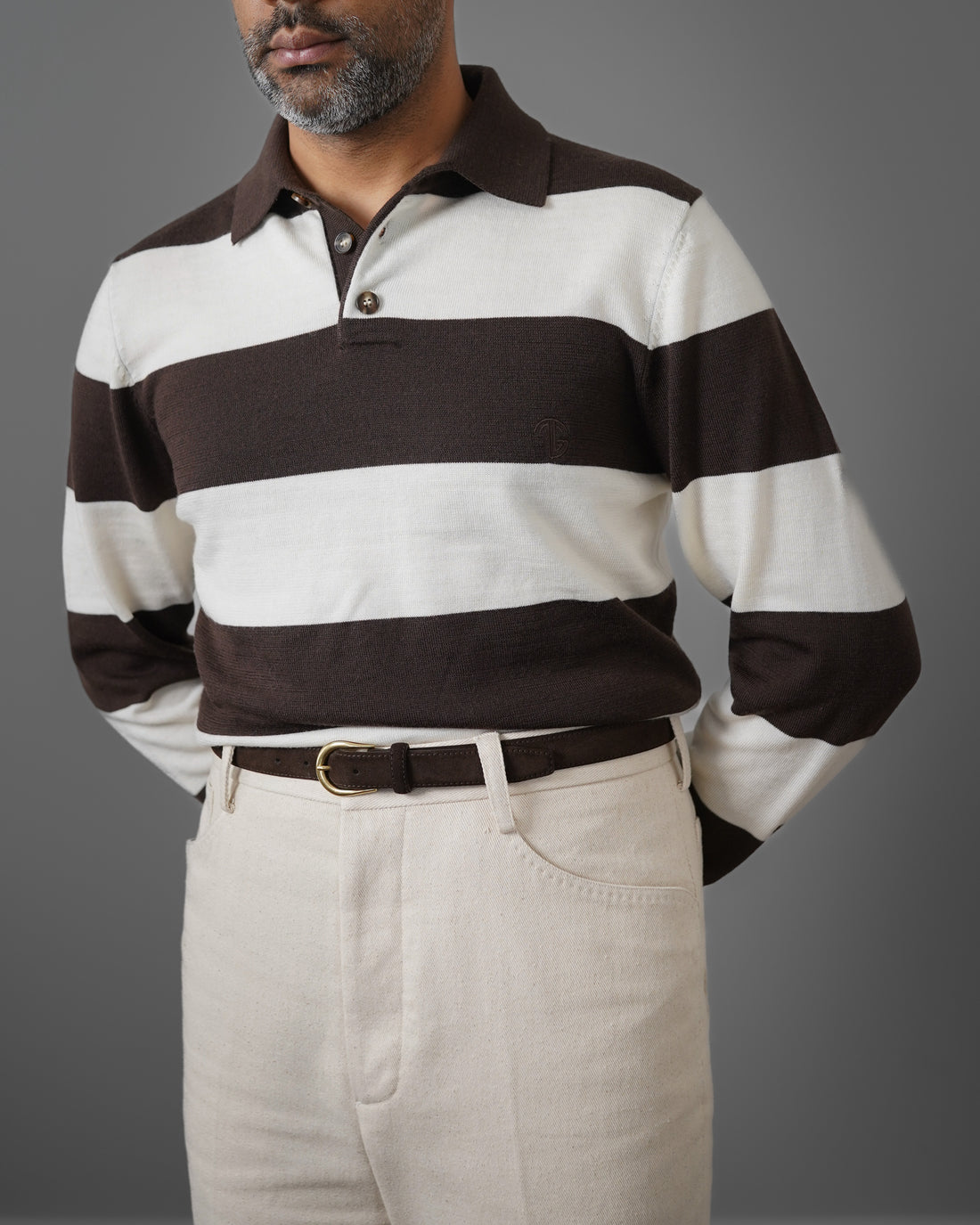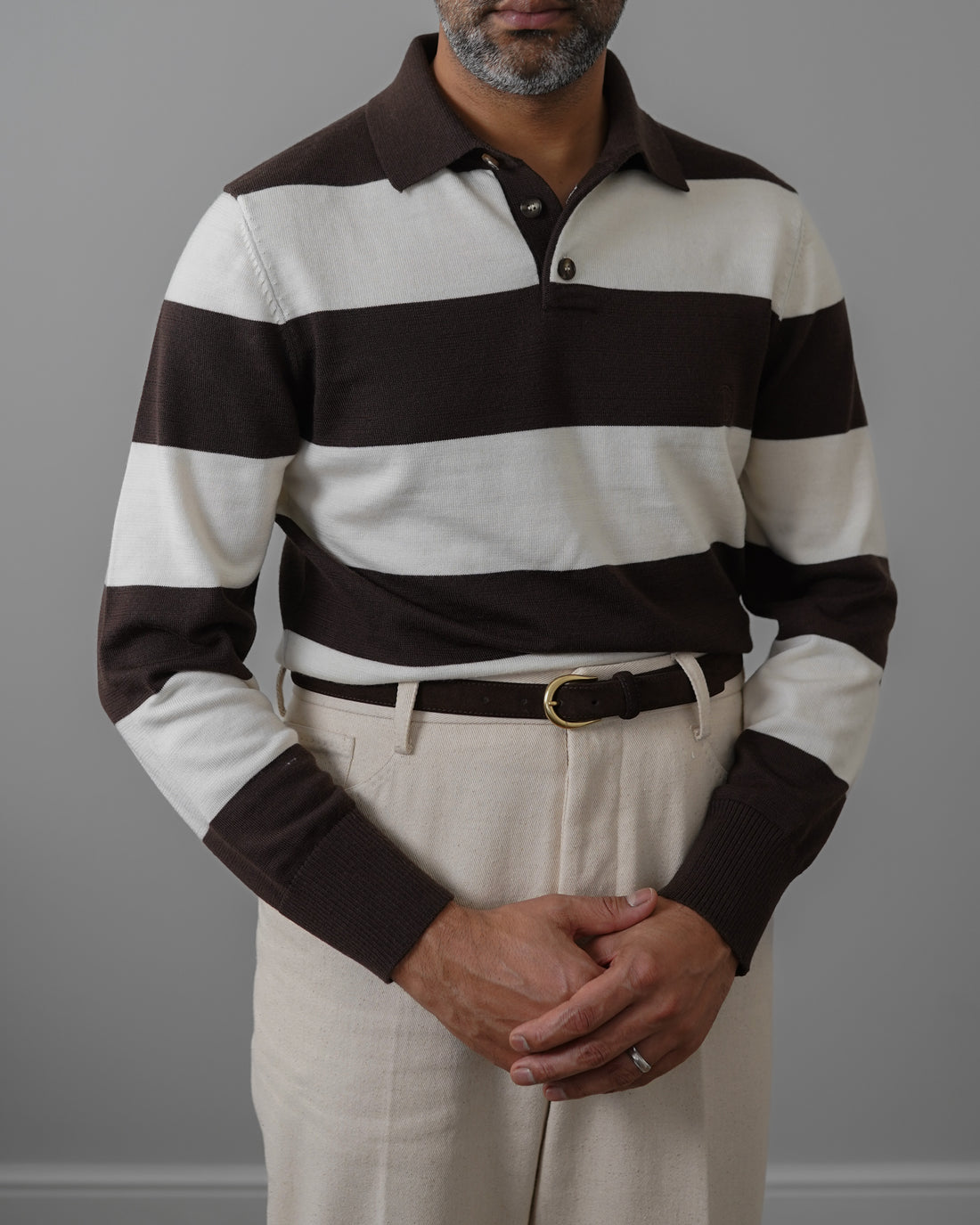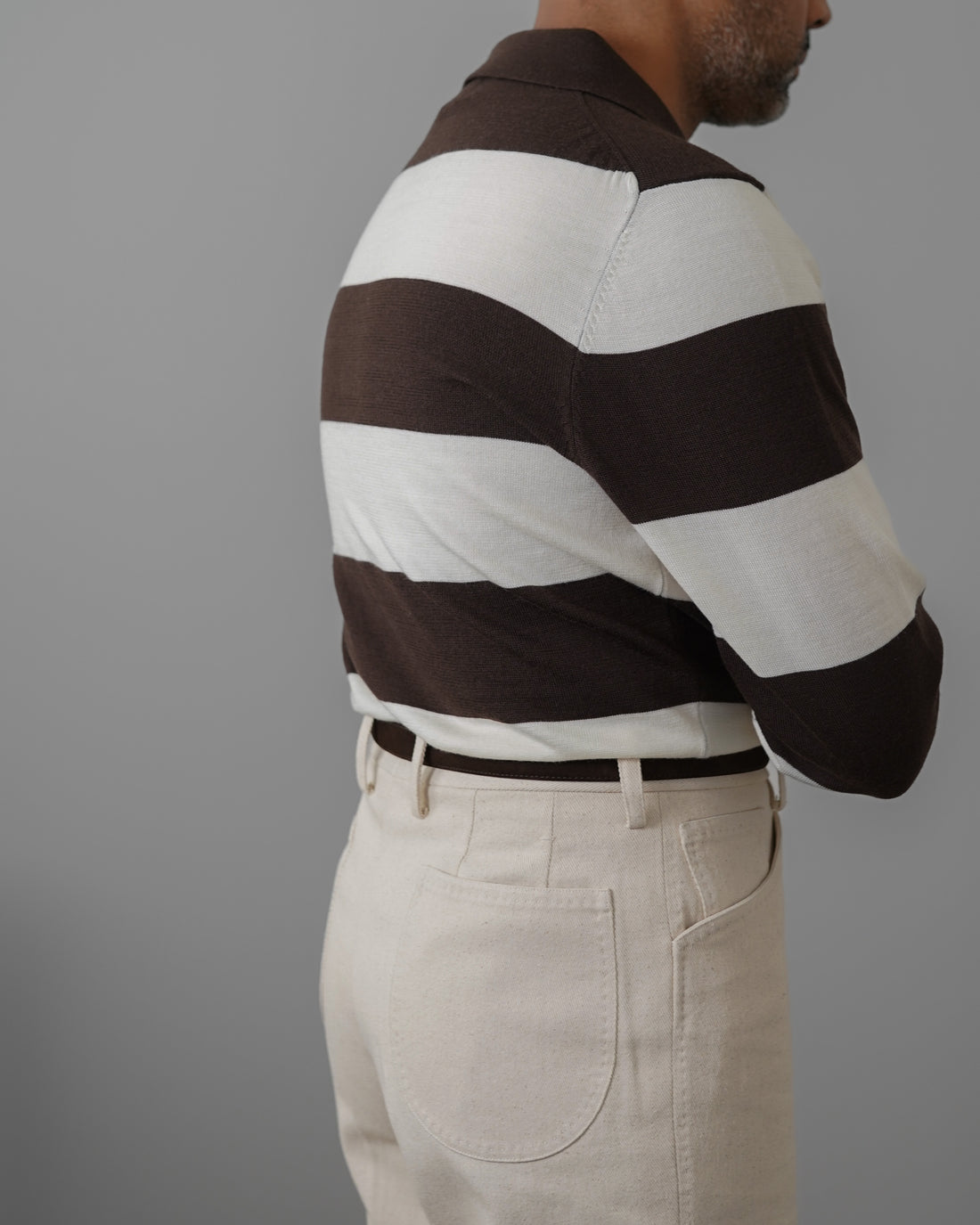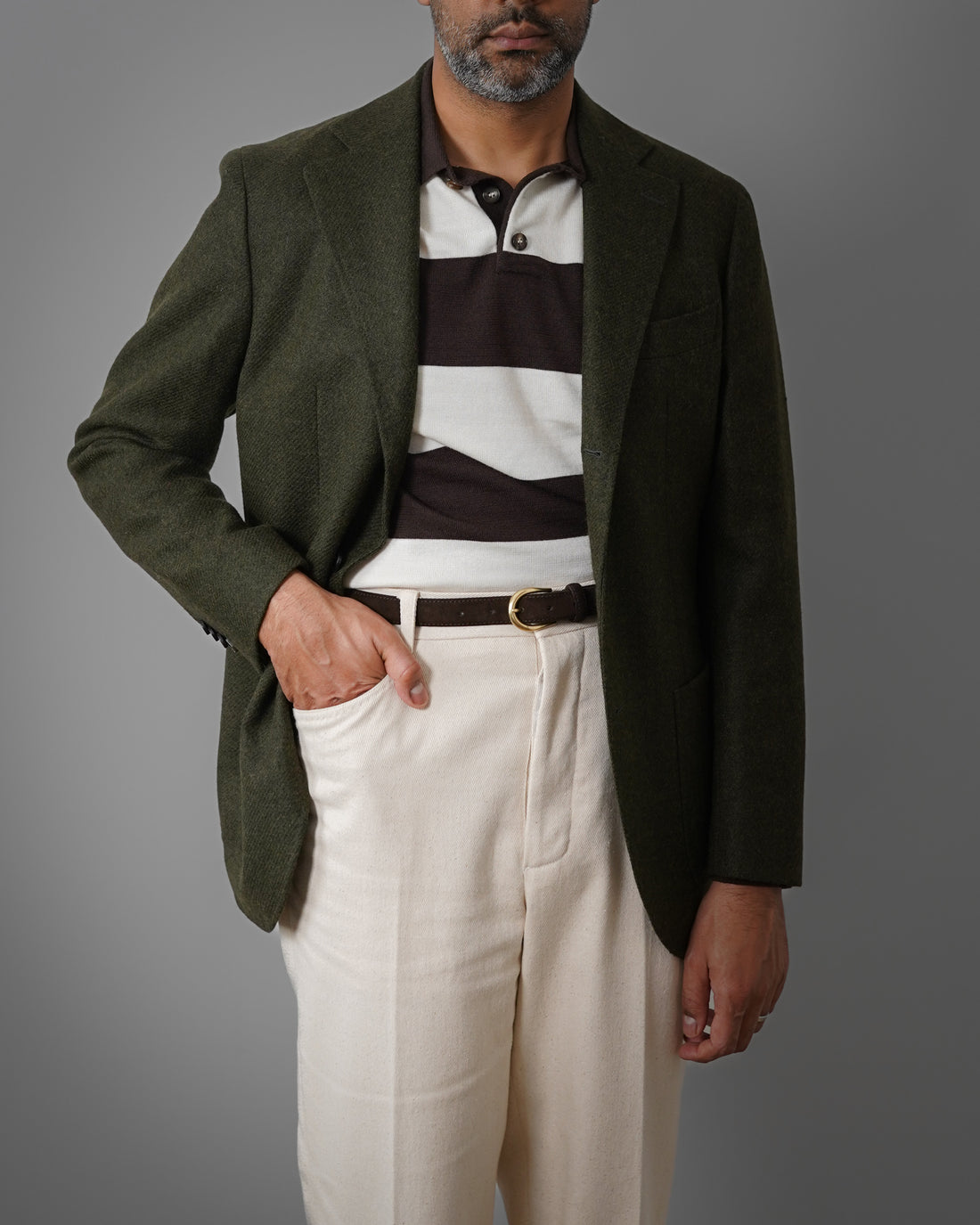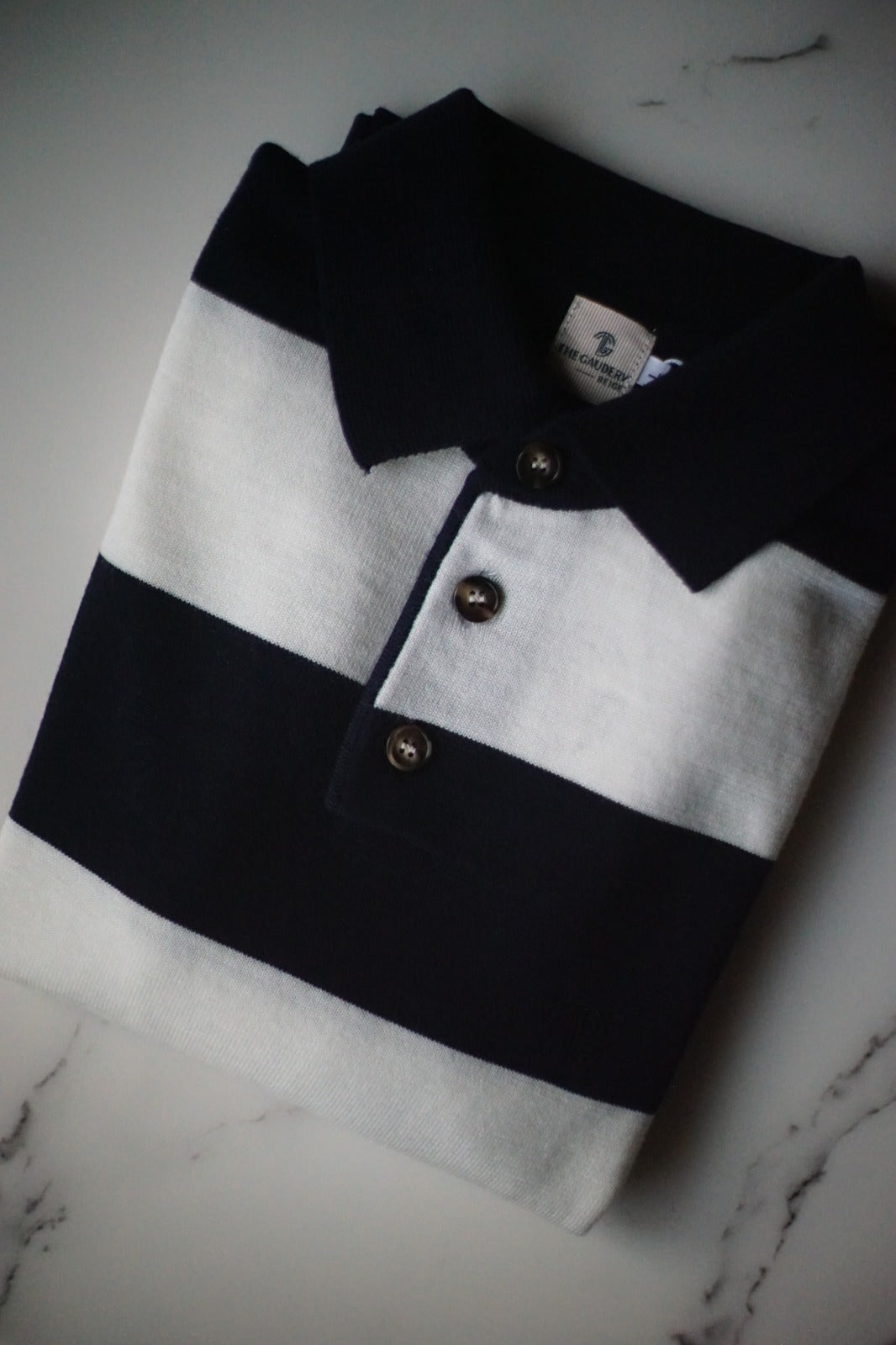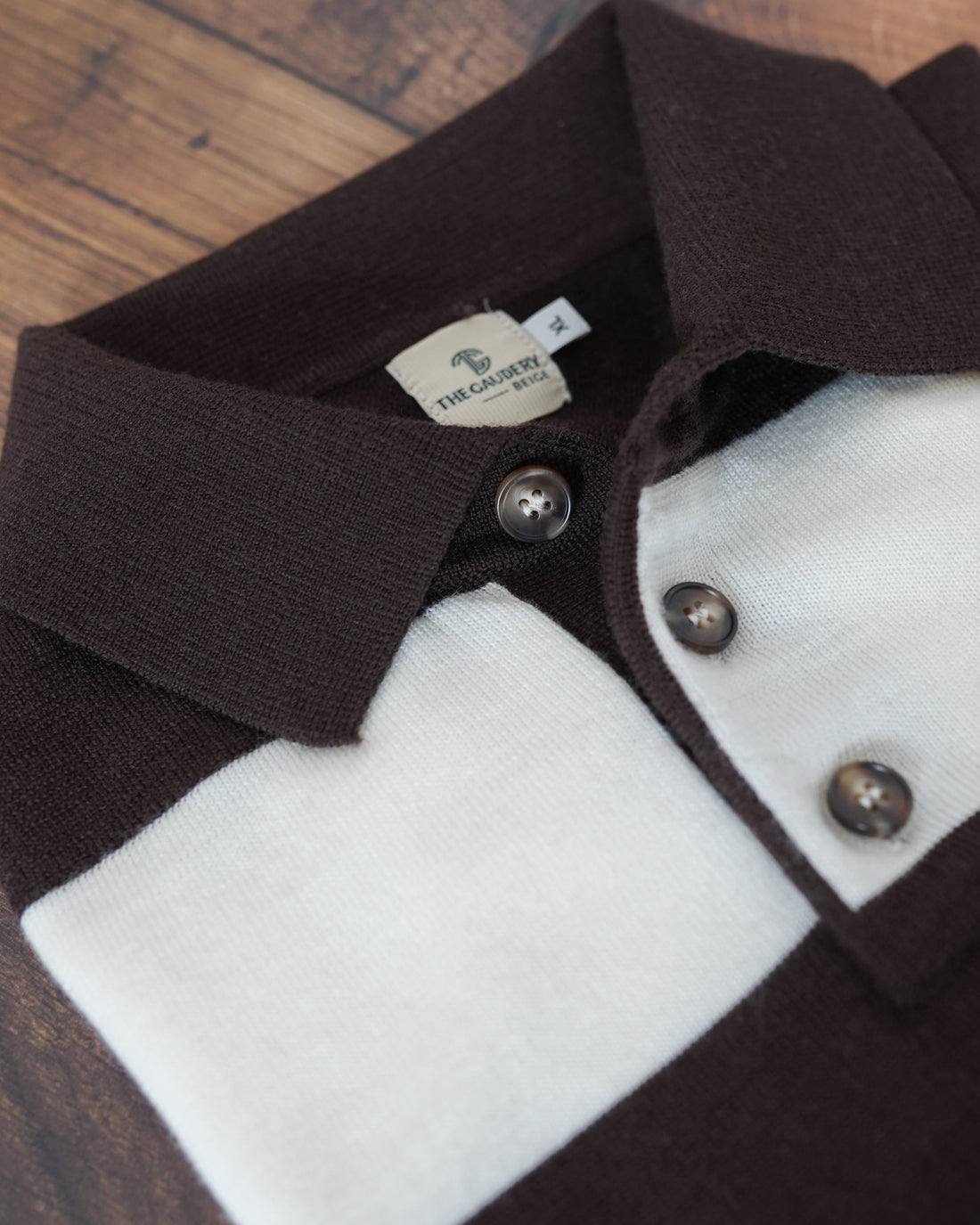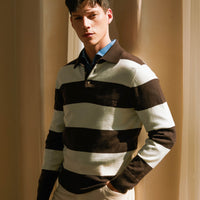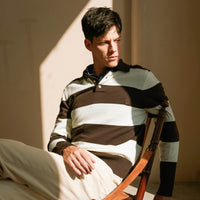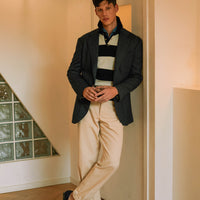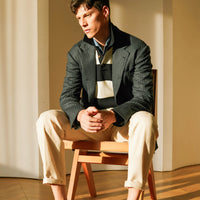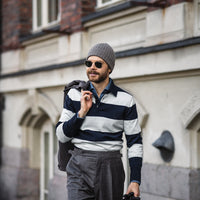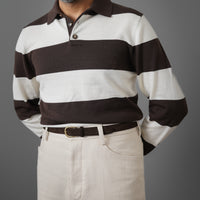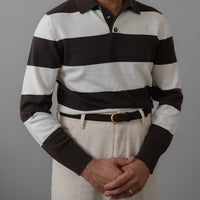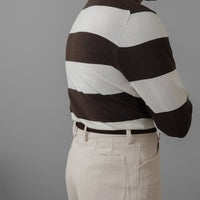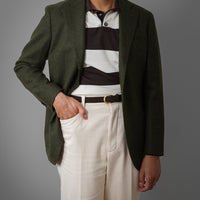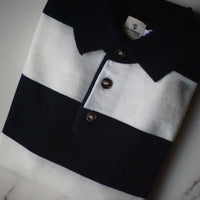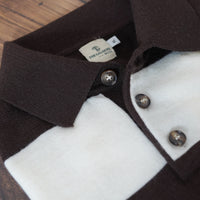 Ivy Stripe Long Sleeve Polo
The Ivy Stripe Long Sleeve Polo is inspired by the 1950s Ivy League Style, casual yet refined for every occasion. The polo has a shorter body, paired with a ribbed hem and sleeve, so the length is suitable for wearing it tucked in the trousers or outside the waistband. Overall a sturdier hand and a slight vintage feeling.

This polo can be worn as part of a layered outfit. You can layer with our Indigo Denim Beta Washed Shirt or match it with an earth-tone sport jacket or overcoat.
• Spead Collar
• Genuine Brown Horn Buttons
• Ribbed Hem and Sleeve
• Shorter Body
• Longer Ribbed Hem
• Cold Wash (below 30°C) by Hand or Machine
• Hang Dry Only
2023 A/W⎯ Vol.3
RUSTIC RIVIERA
Draw inspiration from the picturesque landscapes of Provence during autumn.

Incorporate warm colors like omeal, deep greens, and rich browns, and use natural fibers like corduroy to create a collection that reflects the rustic beauty of the region.