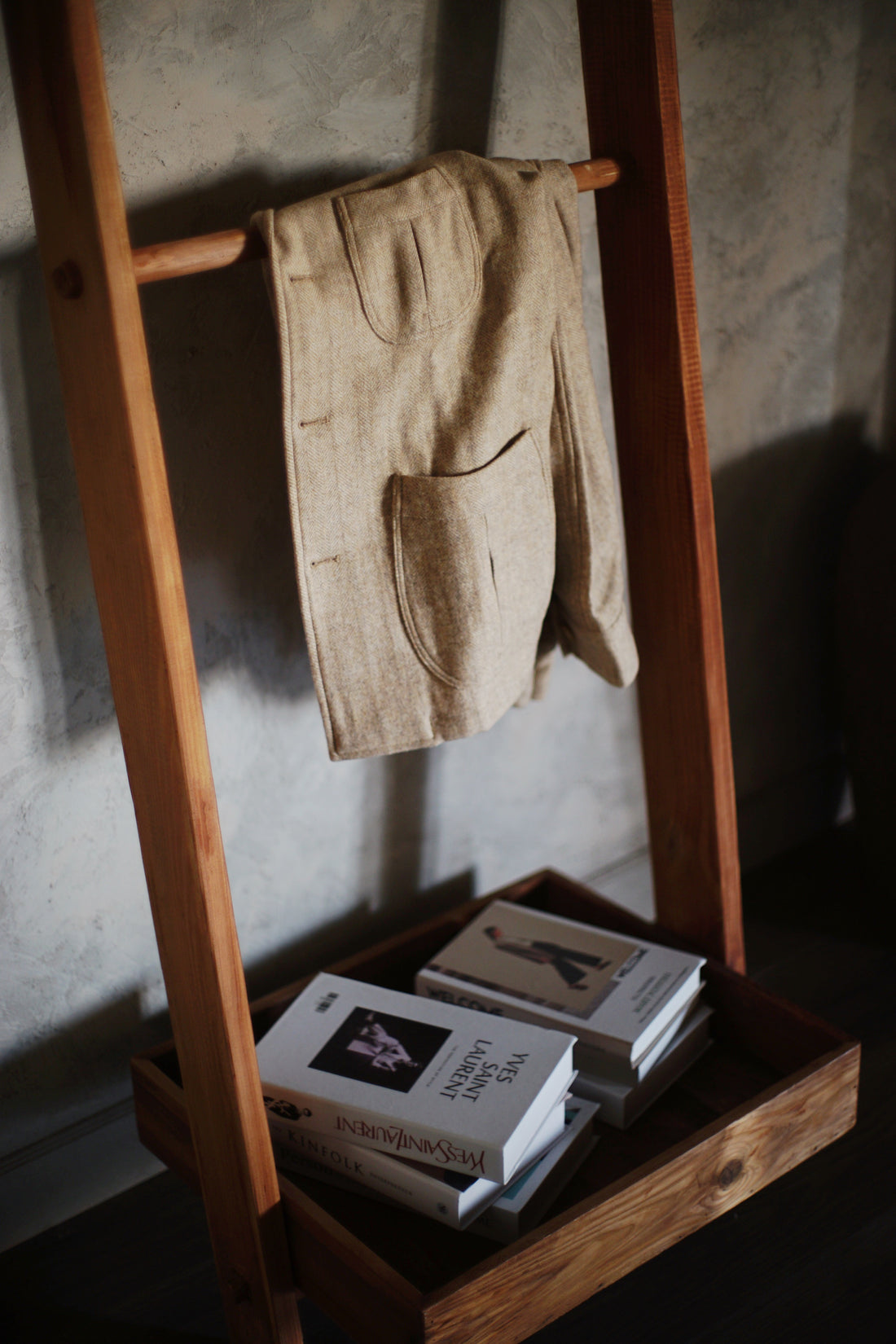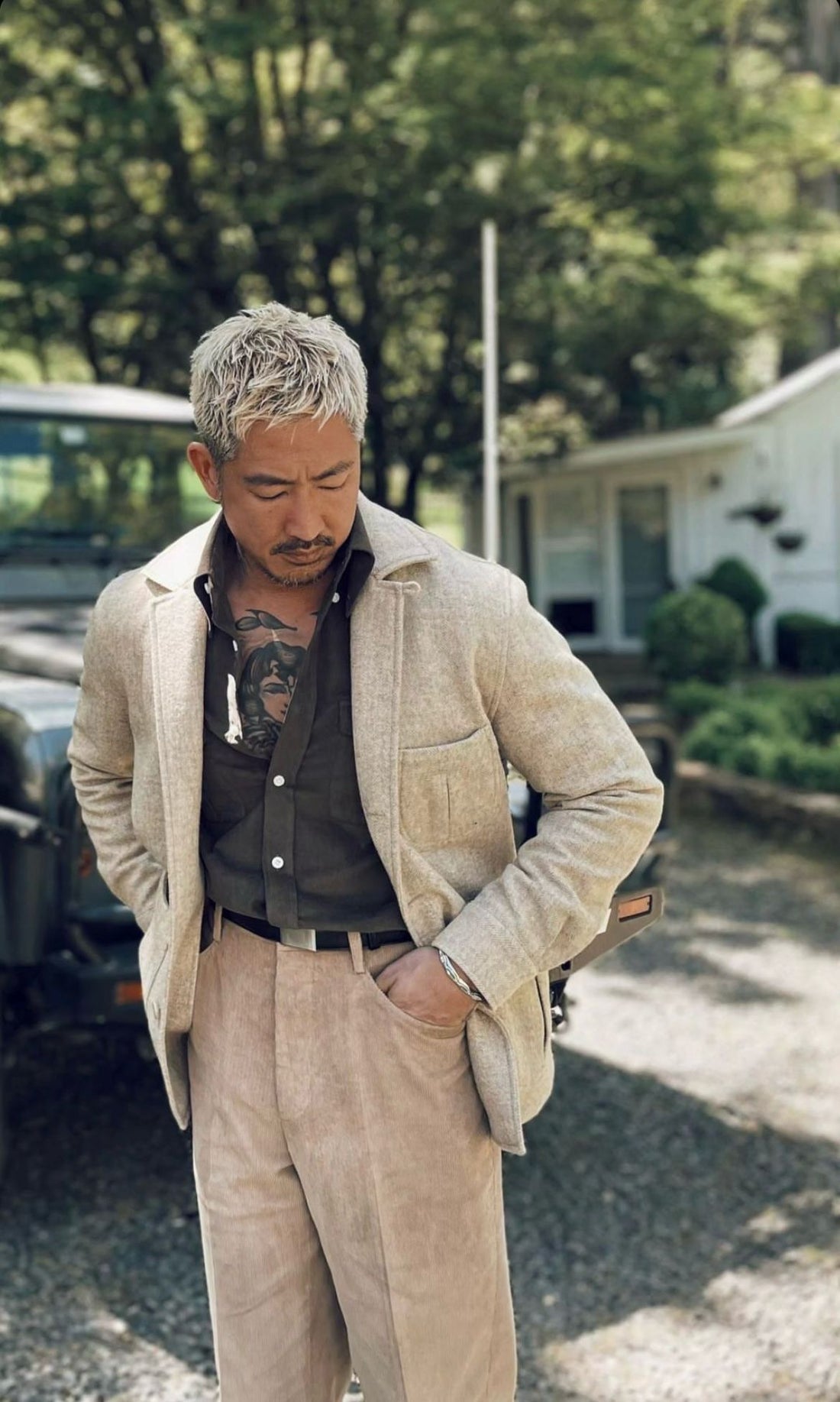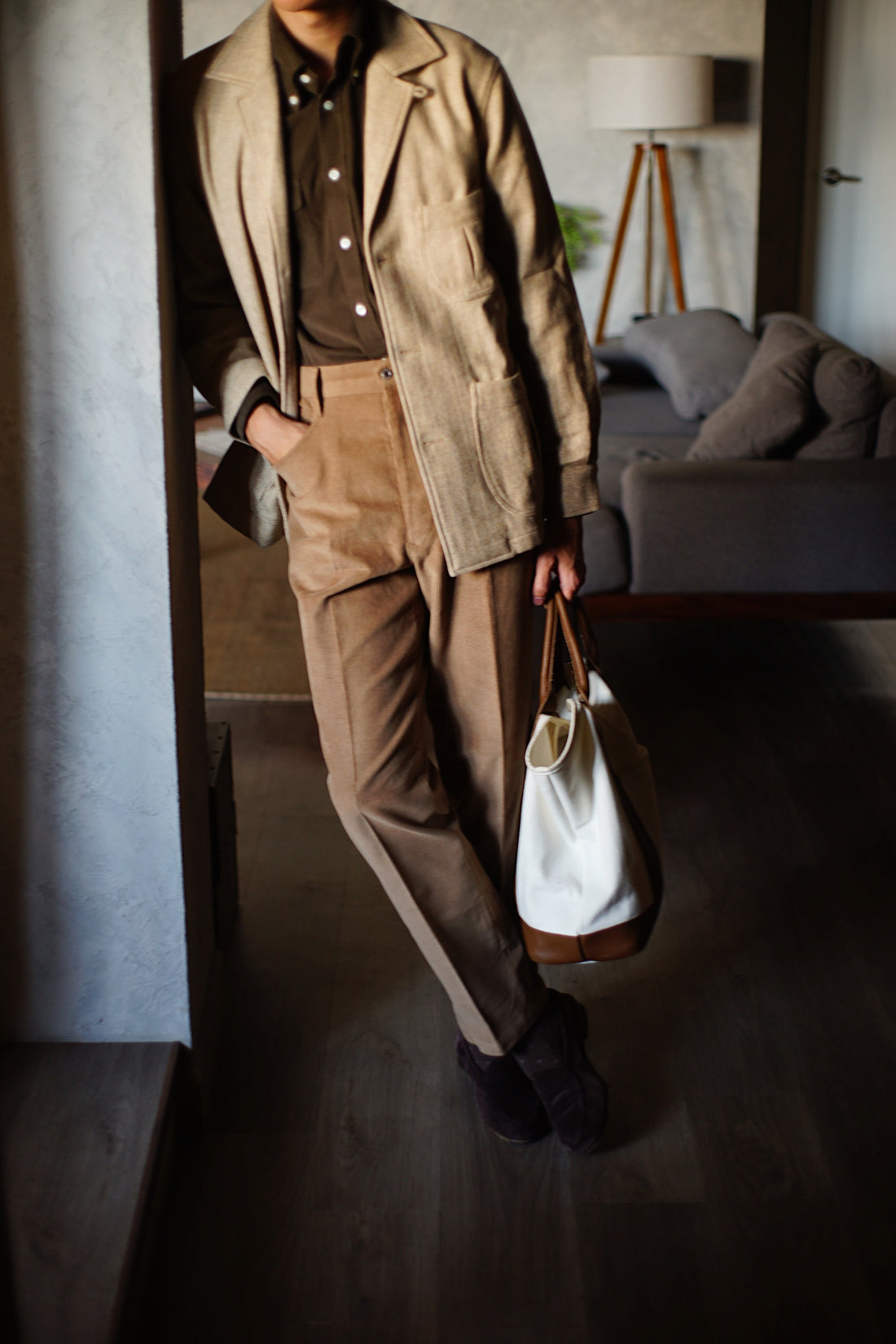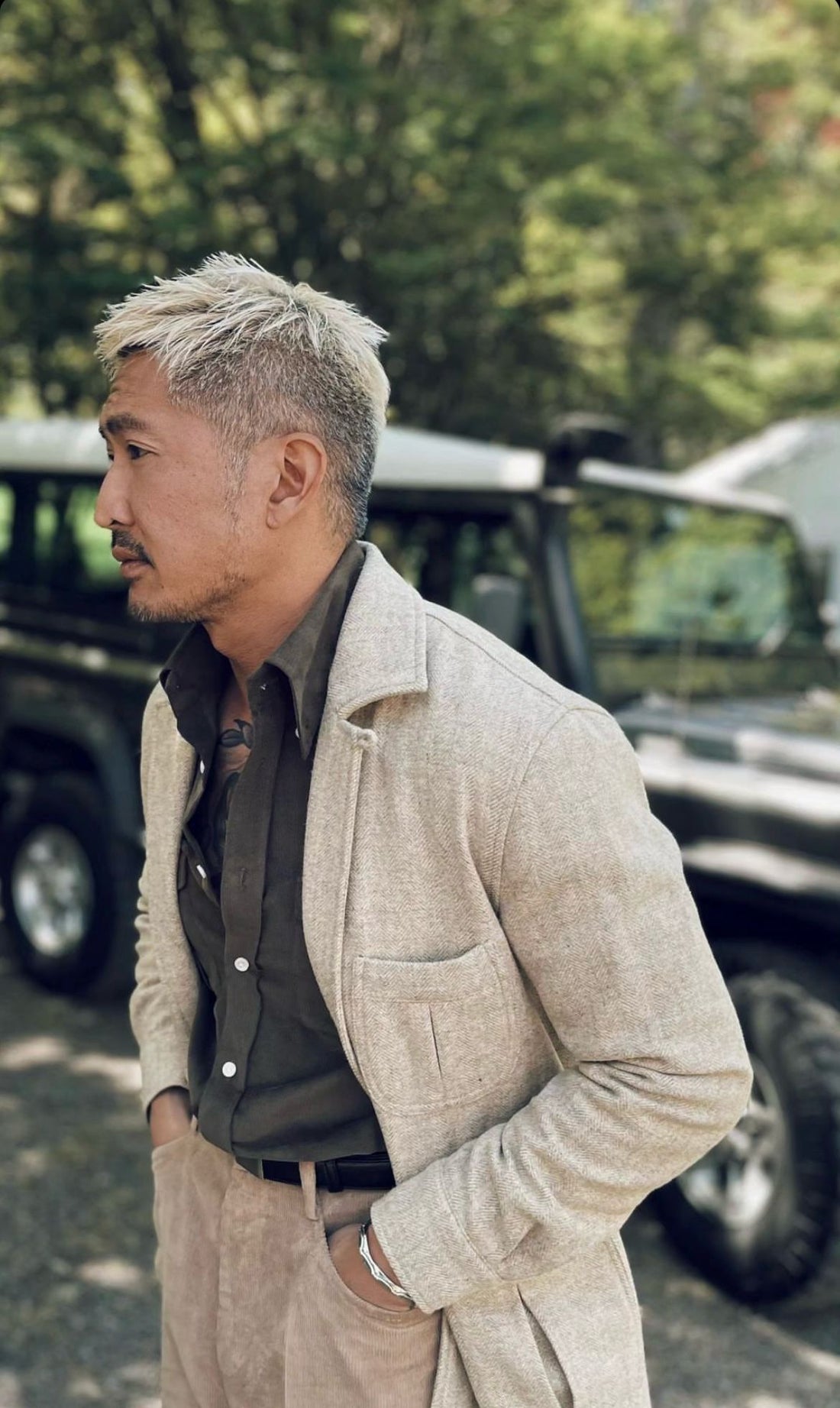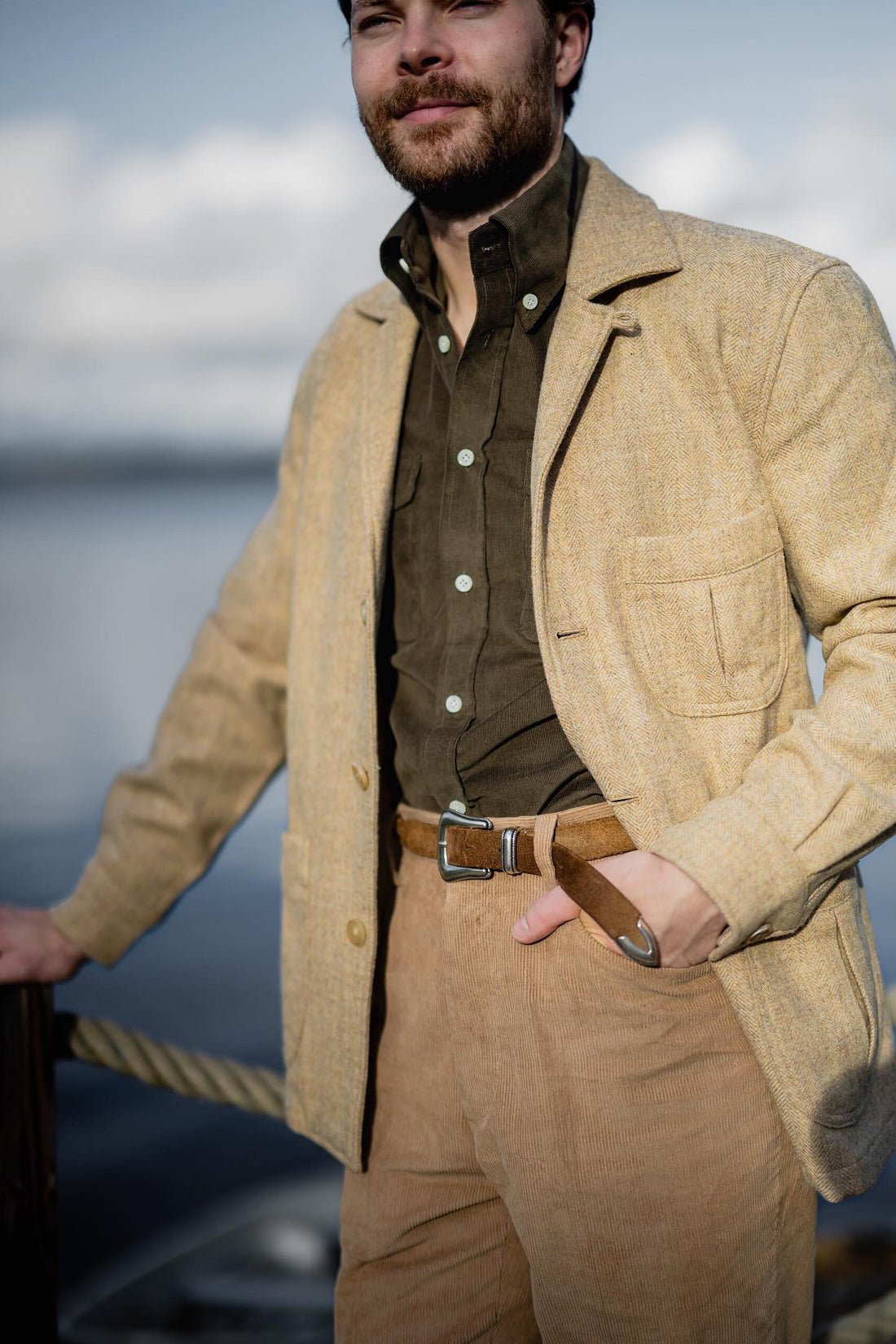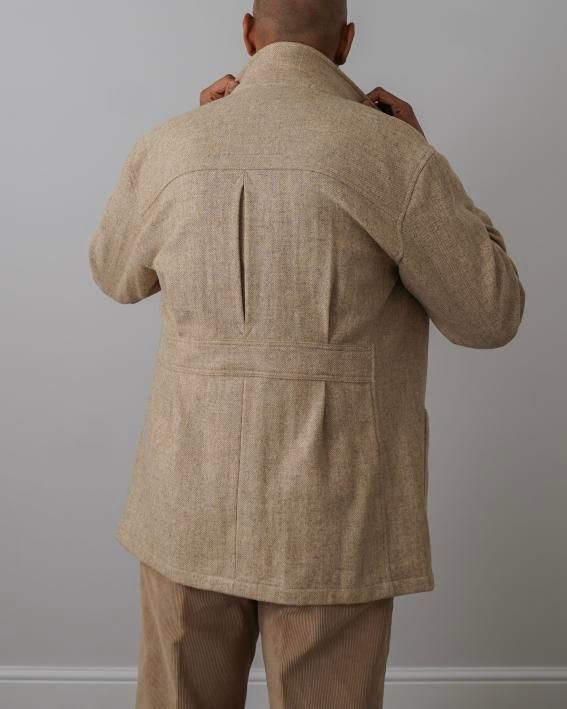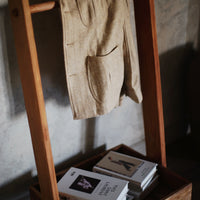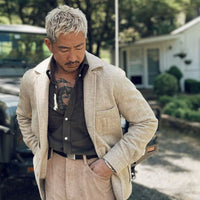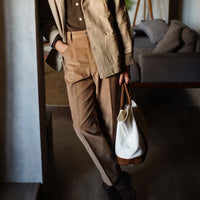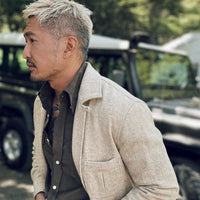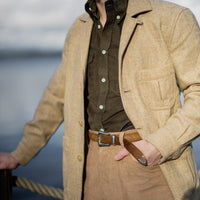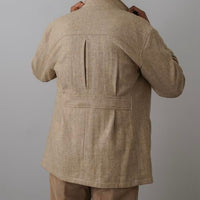 Oatmeal Herringbone Tweed Caribbean Overshirt Jacket
A unique fusion of casual comfort and professional chic. Crafted for less formal work settings, its distinctive wineglass-shaped pocket features intricate inverted pleats, enriching the design with a touch of sophistication. A subtle added detailing graces the back, enhancing the silhouettes, resulting in an overshirt that impeccably balances style and functionality.

• 100% Japanese Wool Tweed (360gms)
• 3 rolls 2 Buttons
• Horn buttons
• Wineglass-shaped pocket features intricate inverted pleats
• Pinch back pleats with half belt
2023 A/W⎯ Vol.3
RUSTIC RIVIERA
Draw inspiration from the picturesque landscapes of Provence during autumn.

Incorporate warm colors like omeal, deep greens, and rich browns, and use natural fibers like corduroy to create a collection that reflects the rustic beauty of the region.